Continental Industry - Efficient Solutions for Smooth Material Logistics
Continental offers an extensive suite of tires required for material handling. We are constantly developing our product range in order to be able to offer the best solutions for your individual needs from a single source. Whether its solid or pneumatic tires.
About Continental
More than 145 years of experience and worldwide production and development sites make Continental a leading manufacturer of tires. Our range comprises a large spectrum of high-quality products for virtually every kind of mobility, from racing tires as light as a feather up to the heaviest special tires for extreme conditions. Nevertheless, tires only represent 30% of our sales, for Continental is much more than a tire producer. We see ourselves as more than just an expert in terms of tires, but also as an expert concerning driving dynamics.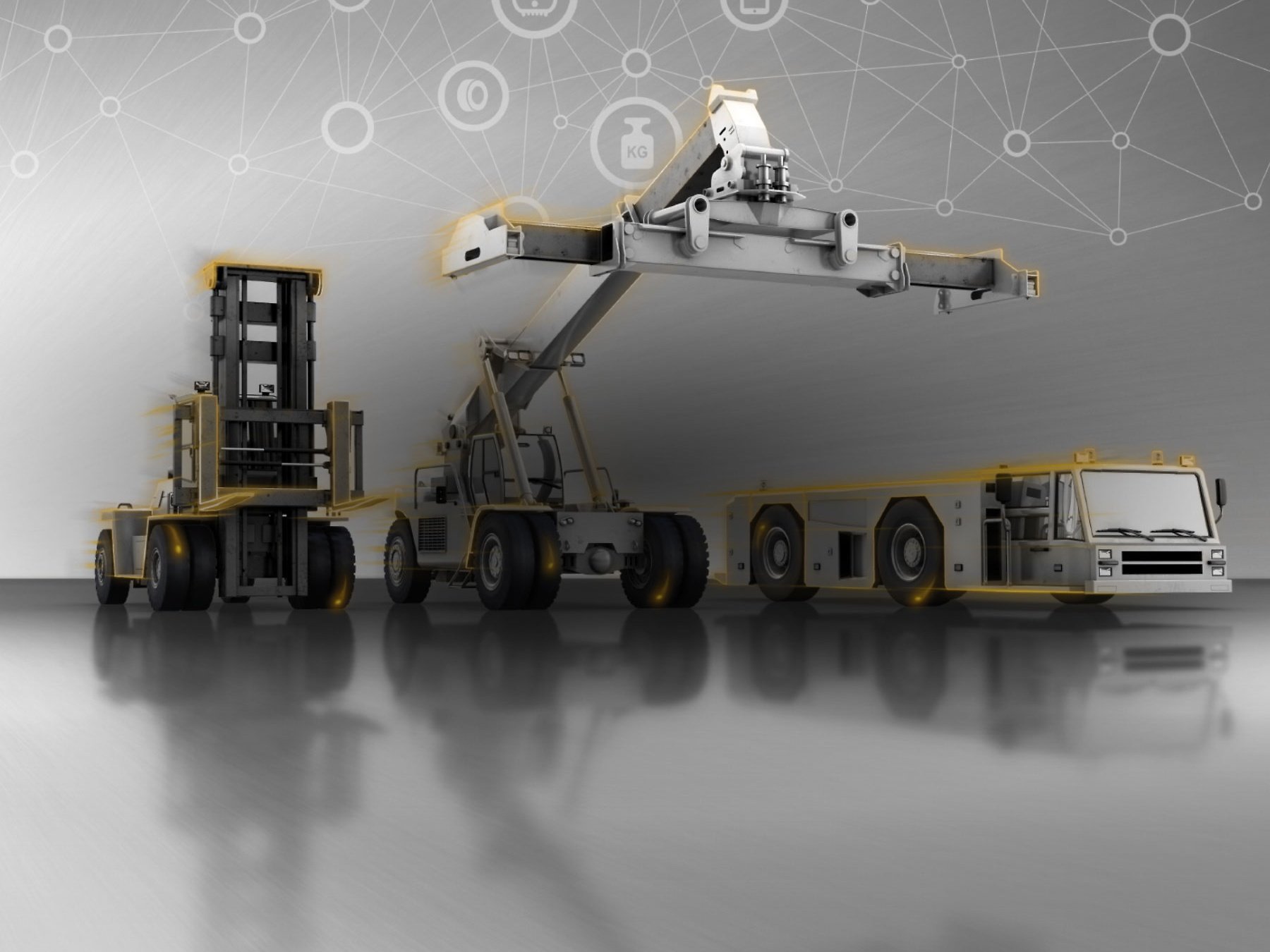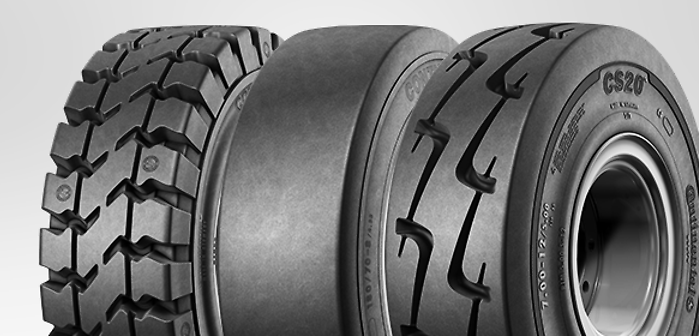 Solid Tires
Solid Tires are best for tough applications on slow vehicles or trailers with a high risk of impact and damage. They are extremely stable, puncture resistant and maintenance-free. Solid Tires have a high loading capacity and are extremely economical. Therewith they are ideal suitable for forklift trucks, airport vehicles, heavy-duty transport vehicles, side-loading forklifts, platform trucks and other industrial vehicles.
Industrial Pneumatic Tires
Specialist Pneumatic Tires for Maximum Efficiency. They provide comfort on all surfaces and therefore offer the protection of people, goods and material in many transporting and lifting tasks. The tire's benefits are good riding properties, good traction capability and effortless handling. Therewith Continental's Pneumatic Tires are typically recommended for forklift trucks, trailers for in-plant applications, industrial tractors, airport apron vehicles, heavy load transport vehicles.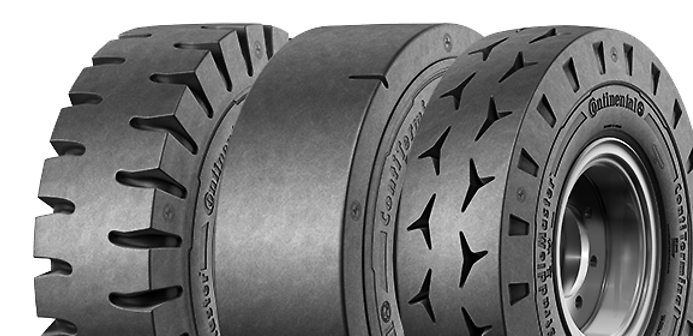 OTR Pneumatic Tires
Starting at 24" Continental offers an extensive portfolio of Off the Road (OTR) Pneumatic Radial and V.ply Tires for heavy equipment. They provide comfort on all surfaces and therefore offer the protection of people, goods and material in container handling tasks. Continental's OTR pneumatic tires are typically recommended for heavy forklift trucks, reach stackers, empty container handlers & top loader and generally heavy load transport vehicles.