Jungheinrich - A brand that stands for your success.
When you think of Jungheinrich you think of reliable products, sophisticated solutions and innovations with real added value. This strength of the Jungheinrich brand is the secure basis for sustainable success.
About Jungheinrich
Efficient processes are crucial to the success of a company. That is why we have made intralogistics our passion. We ensure that our customers benefit from the most cost-effective products, systems and services for their requirements, regardless of their industry or business size.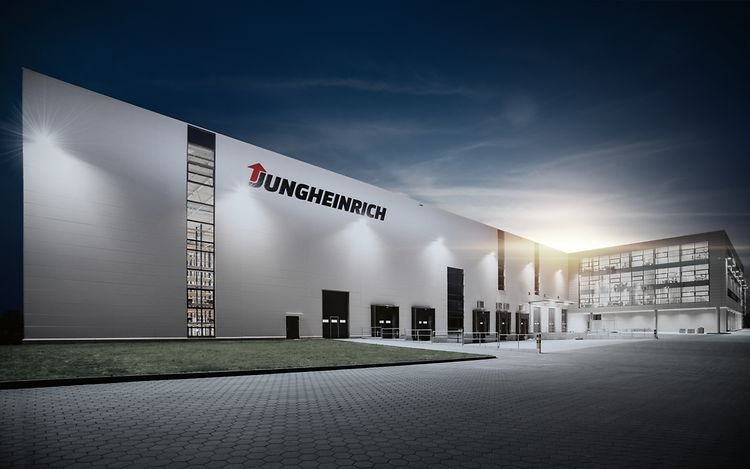 Intralogistics – everything from one source
In order to guarantee both the quality and reliability of our products and systems solutions, we master all areas of intralogistics. From manual industrial trucks to fully automated intralogistics systems. From goods flows analyses, planning and operation to training, maintenance and repair.
Lithium-ion technology from Jungheinrich
Li-ion batteries are revolutionising the market for electric industrial trucks. And with good reason. High-performance energy cells score over traditional lead-acid batteries with world-leading performance, fast charging times and zero maintenance. Our li-ion batteries ensure continuous operation and thanks to their long service life, you get plenty of use out of them. On top, we offer you a 5-year guarantee on li-ion batteries. Switch now and easily outrun your competition.