Wanzl – A strong partner
Wanzl. The name stands for an international agenda. For attractive product presentation. For on-the-spot selling. For effective logistics processes. For security in sensitive areas. Always highly attuned to the customers' needs, offering a global first class service. You are aware that the world changes on a daily basis. But we know that Wanzl is a driving force in shaping these changes, and one that is full of enthusiasm, commitment and innovative strength. And we offer all this as your international partner and service provider.
About Wanzl
Since its foundation in 1947, Wanzl has become a strong brand bringing ground-breaking innovations to all aspects of convenient shopping and selling. Products from Wanzl set quality standards for customer across the globe. Wanzl is now one of the international leading partners of global commerce and has long since brought its outstanding MADE BY WANZL quality to new areas of application in other industries. In the meantime, Wanzl offers over 100,000 products, solutions and innovations in a quality without compromise for the following business areas

1. Shop Solutions
2. Retail Systems
3. Logistics + Industry
4. Airport
5. Access Solutions
6. Hotel Service

As an owner-managed, family company in its third generation, with over 4,900 employees, global production sites and sales outlets, our customers benefit from a solid foundation with high flexibility and innovation as well as a corporate policy with long-term focus.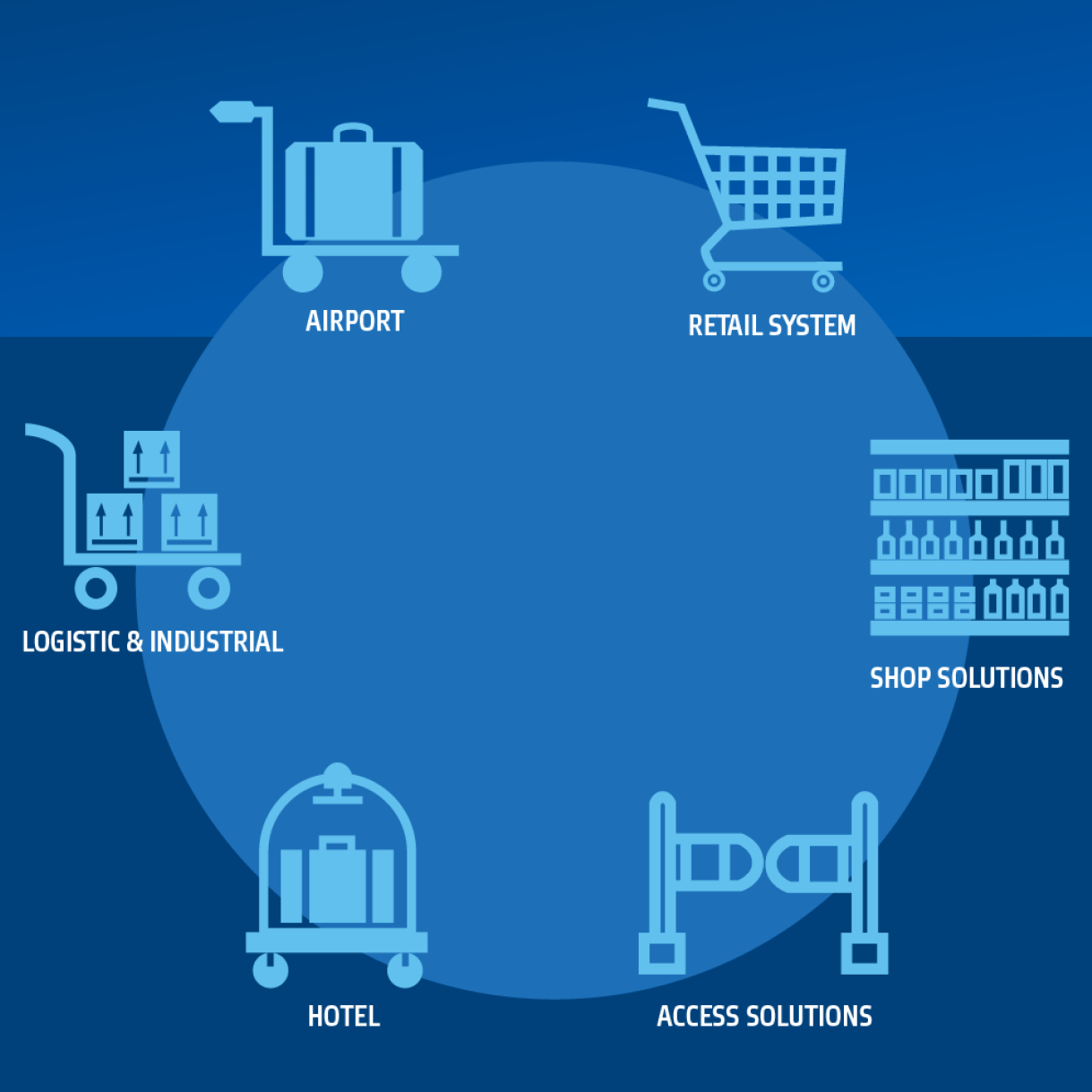 Products for retail industry