Holz House - Your dream wooden house
Holz House specializes in designing, manufacturing and building of wooden houses, cottages, country complexes and hotels from glued laminated lumber. Having been working on the market since 1998, we've managed to accumulate enough experience to offer our customers wooden houses from glued laminated lumber made in keeping with the best Russian and world traditions of wooden housing construction with the use of modern technologies.
About Holz House
Holz House has been producing building lumber, glued structural lumber and building houses from glued laminated lumber more than 20 years. The company was founded in 1998. The enterprise includes 4 plants located in the north of the Kirov region. Holz House produces more than 10 thousand cubic meters of glued wood per month. It is the biggest producer of glued laminated lumber in the country.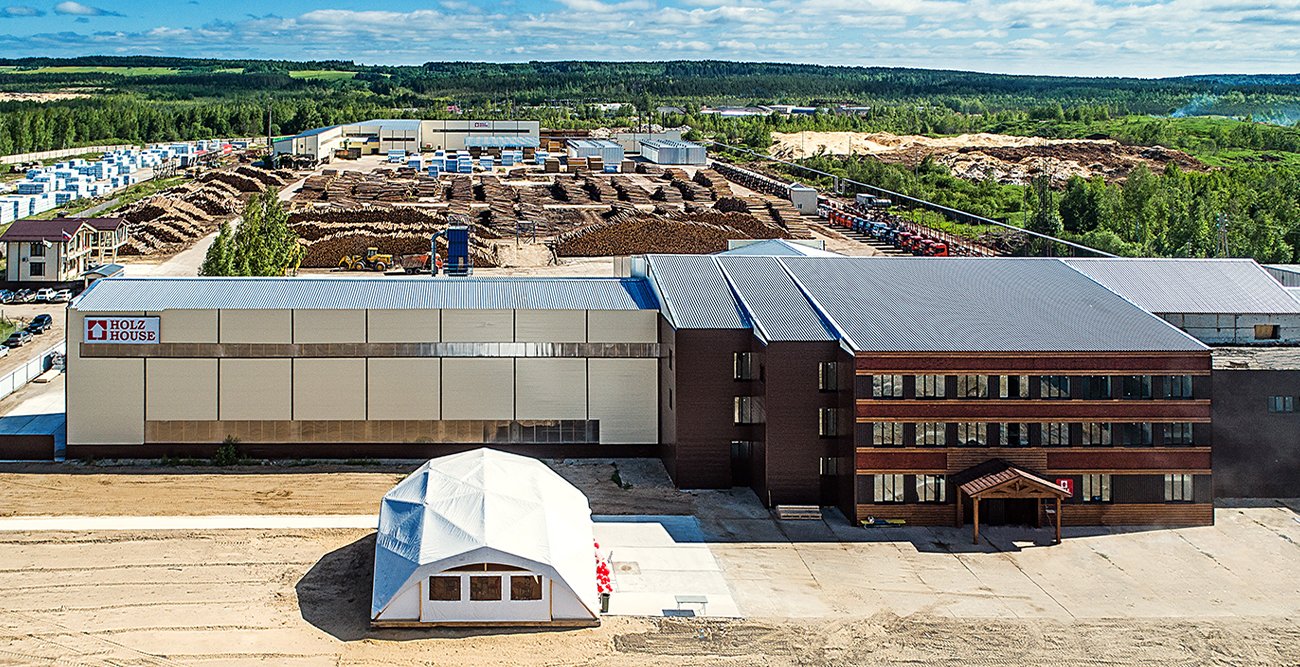 Technology and certification
Production and technological process at the enterprise are certified by Austrian Forest Products Research Society "Holz Forschung". Once every six months, representatives of the society conduct technical audit of Holz House factories and control the compliance with the technological process. The corresponding level of work, exemplary quality standard of Holz House products and used technologies are confirmed by the European quality certificate EN 14080:2013.