KAUP – Helping hands for your Forklift truck.
KAUP attachments turn every forklift into a multifunctional allrounder with many talents because our Sideshifters, Fork Positioners, Clamps etc. solve nearly every material handling task. We offer worldwide the widest product spectrum of forklift attachments. Ranging from reasonable priced attachment families for less demanding applications on the one hand to innovative high-capacity products and premium products on the other hand.
About KAUP
KAUP has its origins in Leider, an urban district of Aschaffenburg. In 1894 a smithy was founded which later specialized in repairs in the field of ship and harbour equipment and was the forerunner of today's company. In the beginning of the 1960s the company, headed by Otmar Kaup, began with the manufacturing of attachments for forklift trucks. Later production was extended to include container spreaders and stationary equipment for material handling. Today the family run business, certified to DIN EN ISO 9001, is one of Europe's leading manufactures of attachments for forklift trucks.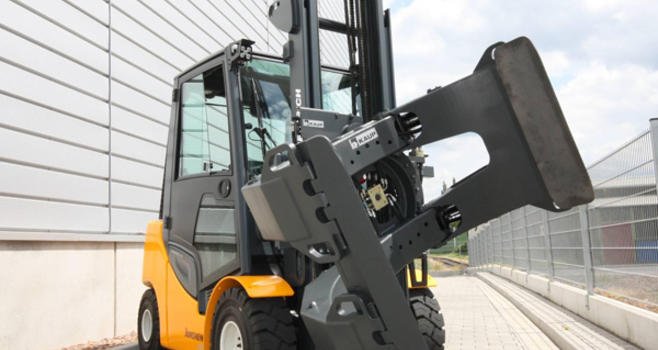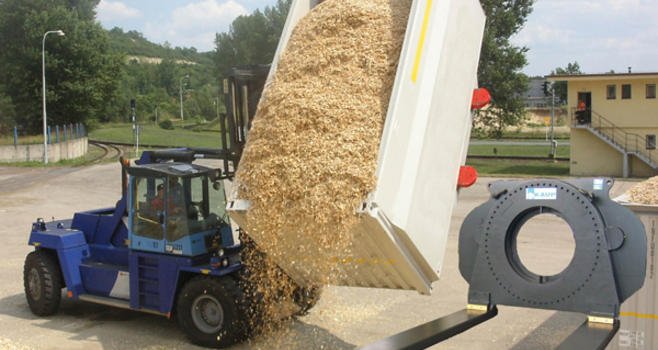 With KAUP (nearly) everything is possible
You'll seldom hear KAUP say it won't work. Because our philosophy is to realize almost every customer request - nearly every material handling task - together with our customers and acting in their best interest. Numerous branch characterizing innovations by KAUP speak volumes. To mention, for example, the Multi Pallet Handler which for the first time handles up to 8 pallets simultaneously. Also the development of a 30 ton rotator to unload train railcars shows KAUP's creativity. Not to mention KAUP's most recent new developments - Conveyer Belt Forks and the Side Shifter with fork positioning function. KAUP will, in future, continue to be creative and innovative. To achieve this we focus our attention on intensive communication with our customers as well as extraordinarily inventive employees in technical design and manufacturing.